5 Star Trane AC Equipment Contractors Since 1986.
Air Conditioning Excellence Inc, is a Trane Contractor trained to service and provide installation of Trane AC Systems in South Florida and surrounding areas. We are an authorized seller who can also do specialized design, and service Multi AC systems from Trane.
 As a leader in green building technology, Trane custom designs building systems that operate with maximum energy efficiency. This is what customers want and the environment needs. Our commitment to clean air extends from the air people breathe in our customers' buildings to the air those buildings emit into the atmosphere.
In 2007 Trane was selected to join the Clinton Climate initiative, a team of business and government partners assembled by former U.S. President Bill Clinton to reduce greenhouse gas emissions from 40 of the world's largest cities.
Trane has long been the world's largest producer of the massive chillers in commercial air conditioning systems. But our industry leadership today is based on the comprehensive systems we design to accommodate the specific needs of our customers' buildings, complete with sophisticated controls as well as chillers, all supported with Trane parts and services.
 Why should I consider Trane HAVC equipment?
We are the only manufacturer to offer the patented all-aluminum Spine Fin™ outdoor coil. Our Spine Fin™ outdoor coils provide greater heat-transfer capabilities, thus resulting in higher efficiencies and greater resistance to corrosion than traditional copper/aluminum coils. Our XL20i model is among the highest SEER ratings (cooling efficiency) systems in the industry.
Trane's gas furnaces feature self-diagnostic controls, a heavy steel 40-inch-high, insulated cabinet, hot surface igniter, multi-port in-shot burners, one-piece heat exchangers with no welds, durable pre-painted finish, and some of the highest efficiencies in the industry, making Trane an obvious choice. This reliability and efficiency extends to our line of top performing All-in-One systems, packaging all your heating and cooling needs into one sleek cabinet for versatile installation.
We are also the variable-speed airflow experts. Our variable-speed furnaces and revolutionary Hyperion™ air handlers can do things other manufacturer's products can't, such as superb humidity control with Comfort-R™. This feature allows the coil to get cold faster and the furnace blower to slowly ramp up and down, or to operate at 50 percent of cooling speed in the "Fan On" position. This provides greater air circulation and filtration, even temperature distribution, humidity control, and quiet performance. Variable-speed motors are the most efficient motors as well, increasing the overall efficiency of your heating and air conditioning system.
And when it comes to cleaner air, our revolutionary Trane CleanEffects™ is the industry's most effective whole-home air filtration system, capable of removing up to 99.98% of the allergens and harmful particles from your family's air.
 Replacing your home or business air conditioning system is a major decision.
You need to think more than just about the initial purchase price. Factor in how much you can save on your current energy bill by replacing your older system with a higher efficiency system.
Because a central heating and air conditioning system is not an off-the-shelf product, it requires a professional dealer to assess and install a system that's right for your home. There is no MSRP. Multiple factors enter into the purchase price of your new system, such as: the seasonal temperature where you live, the type and age of your home, the interior duct work inside your home, local or state regulations and available tax rebates.
The way your home is constructed can affect the size (capacity) of your air conditioning and heating system. For example, insulation can play a role. R-values tell you the insulation's resistance to heat flow; the higher the R-value, the more resistant. Insulation with higher R-values can help decrease the system size you'll need for your home. Lower R-values may mean that the capacity of your system has to be increased in order to keep your home comfortable. Homes with well-insulated windows, doors, walls, roofs, attics, floors, basements, and crawl spaces, along with sealed exterior cracks and seams, typically require less air conditioning and heating capacity than homes that are not as well insulated.
The region where you live will also affect the size of your heating and air conditioning system. For example, the same size home located in the southern half of the United States will require a larger capacity air conditioning system than a similar home in the northern half of the United States. Of course, a home located in the northern half of the United States will need a larger heating capacity requirement than a home in the south.
The direction your home faces is another consideration in determining system size. For example, a home with more exterior wall areas that face south and west will need greater air conditioning capacity than one with more exterior wall area facing north and east. If your home has a large window area that faces south or west, you will need greater air conditioning capacity, as well.
Ductwork is the air distribution system in your home that directs and delivers heated or cooled air. The duct system has a significant impact on system performance and plays an integral role in determining how comfortable your home is from room to room. When properly designed and installed, a duct system can maximize comfort and minimize energy use. If it is time to replace your aging system and you have hot or cold rooms in your house, you may want to consider making duct system improvements at the same time your dealer installs the new system. Install a properly sized duct system with registers and grilles that deliver air quietly and evenly.
FEDERAL TAX CREDIT EXTENDED!
FIND OUT HOW YOU CAN SAVE UP TO
$500 WITH A NEW HIGH EFFICIENCY A/C UNIT
Contact the Air Conditioning Excellence office at
(954) 368-0655
Get your FREE Estimate NOW!
Air Conditioning Excellence, Inc.
Office at (954) 368-0655
We are committed to communicating with you in a professional manner and protecting your confidential information. We use the information you provide (e.g. name, address, phone number, email, etc.) to contact you to share information about our (products/services). We will not share your information with any third party outside of our organization, other than as necessary to fulfill your request. This company does not sell, trade or rent your personal information to others.
---
To learn more about our 5 Star Rheem air conditioning Repair, Sales, Services, Installation , Maintenance, Seacoting, Coil Cleaning, Financing, contact the Air Conditioning Excellence Inc. Office at
(954) 368-0655
---
Air Conditioning Excellence Inc.
Proudly Serving South Florida Since 1986:
BROWARD
Fort Lauderdale, Pembroke Pines, Hollywood Fl, Hallandale Beach Fl, Dania Beach Fl, Plantation Fl,Weston Fl, Miramar Fl, Boynton Beach Fl, Delray BeachFl, Deerfield Beach Fl, Pompano Beach Fl, Sunrise Fl, Lighthouse Point Fl, Coconut Creek Fl, Coral Springs Fl, Tamarac Fl, Margate Fl, Parkland Fl,Cooper City Fl, Plantation Fl, Davie Fl, Wilton Manors Fl, Lauderdale Lakes Fl.
PALM BEACH
Atlantis, Boca Raton, Boynton Beach, Briny Breezes, Delray Beach, Greenacres, Highland Beach, Hypoluxo, Juno Beach, Jupiter, Lake Clarke Shores, Lake Worth, Lantana, Manalapan, Mangonia Park, North Palm Beach, Ocean Ridge, Palm Beach, Palm Beach Gardens, Palm Beach Shores, Palm Springs, Riviera Beach, Royal Palm Beach, South Bay, South Palm Beach, Tequesta West Palm Beach
Summary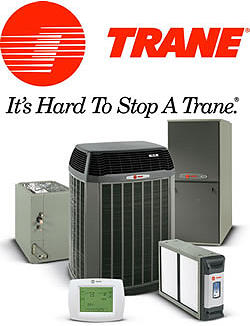 Author Rating





Brand Name
Product Name