AC Excellence, Inc. Commercial AC Contractor Fort Lauderdale: Repair and Installation South Florida
When looking for a Commercial AC Contractor Fort Lauderdale FL, there are various elements to consider. Air conditioning is one of the most energy-consuming services in a facility, and when combined with the current price of electricity, an informed decision will result in the right commercial ac service Fort Lauderdale for your building that is efficient and cost-effective.
Implementing a preventative maintenance service plan improves reliability, increases efficiency and reduces repair and breakdown costs to air conditioning systems.
We have over 29 years of experience as a commercial AC service Fort Lauderdale. We install, repair and replace commercial air conditioners depending upon your need. Our commercial AC Contractor Team provides commercial air conditioning repair on all systems including Lennox, Trane, York, Carrier, Rheem, Bryant, American Standard, Amana, Westinghouse, Ruud, Day and Night.
For our commercial and industrial customers, Air Conditioning Excellence, Inc. provides a wide range of expert solutions for all your heating, air conditioning, ventilation, and refrigeration requirements (HVAC & Refrigeration).
Choosing a Commercial AC Service Fort Lauderdale FL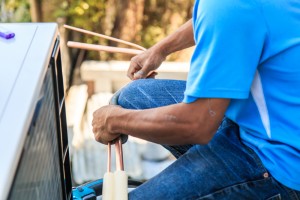 But, what is HVAC & Refrigeration exactly? HVAC & Refrigeration relates to climate control. It is comprised of various systems used to regulate temperature, humidity and air-flow. Each component of commercial HVAC service Fort Lauderdale provides for different environments, situations and requirements and is fairly straightforward.
Heating: Our systems ensure you have sufficient heating in your workplace with our various options for heating solutions

Air Conditioning: Our air conditioning units combine both cooling, heating and ventilation, providing you with airflow and precise temperature control.

Ventilation: Our systems ensure that your work environment has plenty of fresh air flowing through.

Refrigeration: Our systems ensure your product is stored and maintained in the necessary condition, efficiently and effectively.
Services We Offer
Our technicians are experts in the Commercial HVAC field and can provide you with the following services:
Process and Comfort Air Conditioning

Ventilation

Refrigeration

Design and Build

Chilled Pipe Work Design and Implementation

Heating Systems

Heat Recovery

Air Filtration Systems

HVAC & Refrigeration Control Systems

Emergency Repair.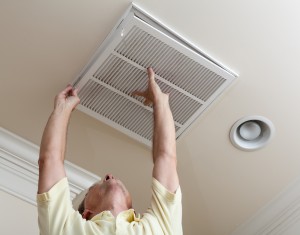 Having the right Commercial AC service Fort Lauderdale is important to the health of your workers, products and your business. With the right airflow and temperature conditions, your employees will feel comfortable and will work better, your refrigerated products will store and remain fresh--all of which operate more efficiently. We can tailor any of our systems to your requirements and budget.
Why to Choose AC Excellence as your Commercial AC Service Fort Lauderdale
Get in touch with us today to see how we can get your business working better with the right Commercial HVAC & Refrigeration system.
Thanks to our highly skilled Commercial AC Contractor Fort Lauderdale FL staff, we can evaluate your business to determine its particular needs. In addition to giving you an accurate estimate of the system you need, we provide commercial air conditioning system maintenance services throughout the year.
We can also install air purification systems that allow you and your employees to work in a comfortable and safer environment. In addition to commercial AC service Fort Lauderdale, we also provide air duct cleaning services that will control and prevent a build-up of pollutants.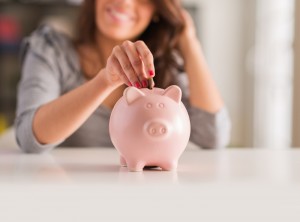 An Award winning Angie's list contractor and members of the Rheem Team Top Contractors (Proud Rheem Team Top Contractor 2009, 2010, 2011 and 2012), we can assure you that we provide only the best commercial AC service Fort Lauderdale. We have been in business since 1986, and during that time we have provided commercial air conditioning services in South Florida.
---
To learn more about how Commercial AC Contractor Fort Lauderdale FL  repair, sales, services, installation, seacoating, coil cleaning, and financing, contact the Air Conditioning Excellence office at
(954) 368-0655
---
FEDERAL TAX CREDIT EXTENDED!
FIND OUT HOW YOU CAN SAVE UP TO
$500 WITH A NEW HIGH EFFICIENCY A/C UNIT
Contact the Air Conditioning Excellence office at
(954) 368-0655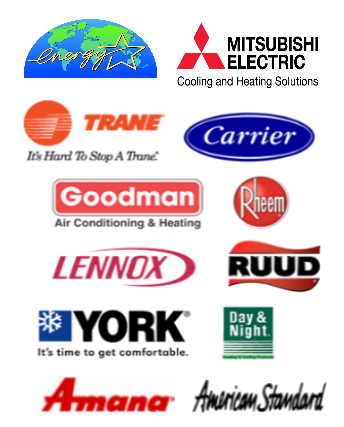 ---
Air Conditioning Excellence Inc.
Proudly Serving South Florida Since 1986:
BROWARD
PALM BEACH
Atlantis, Boca Raton, Boynton Beach, Briny Breezes, Delray Beach, Greenacres, Highland Beach, Hypoluxo, Juno Beach, Jupiter, Lake Clarke Shores, Lake Worth, Lantana, Manalapan, Mangonia Park, North Palm Beach, Ocean Ridge, Palm Beach, Palm Beach Gardens, Palm Beach Shores, Palm Springs, Riviera Beach, Royal Palm Beach, South Bay, South Palm Beach, Tequesta West Palm Beach
---