Quality Commercial AC Maintenance Fort Lauderdale Since 1986.
Commercial Air Conditioning Maintenance South Florida.
Air Conditioning Excellence Maintenance and servicing - Regular air conditioning maintenance and scheduled servicing can not only save you money, but ensures your air conditioning hardware will continue to perform at its best for years after installation.
Air Conditioning Excellence provides commercial AC maintenance Ft Lauderdale to clients in South Florida, Broward, Palm Beach and North Dade. Through regular and professional maintenance of your equipment, our trained service technicians can identify weaknesses and take action to stop any problems before they start - reducing down time, decreasing repair costs and breakages, and ensuring continuity of service.
A preventative maintenance program involves a performance inspection of all components to identify any areas needing repair or replacement. Worn or failing parts are replaced to reduce the risk of failure during peak operation. Air Conditioning Excellence Inc. performs an overall tune-up to ensure ongoing efficiency. An important part of commercial air conditioner maintenance is an air quality inspection.
Indoor air quality can be negatively impacted by a dirty or malfunctioning ventilation system, so an assessment is done to ensure that contaminants are not entering the indoor air through the system filters. Our technicians will recommend ways to maintain enhanced quality of the air. Building control systems and other system components are also checked to ensure proper operation.
Regular commercial air conditioner maintenance is the most effective way to keep your HVAC system operating at maximum efficiency. Not only will it keep repair costs down, preventative maintenance will extend your system's lifespan.
Developing a planned preventative maintenance program for your commercial air conditioning system should mean that it is kept in good ongoing order. Any smaller issues are dealt with immediately – leading to a longer, more productive life for the system and fewer bigger, costly breakdowns.
Remember our air commercial conditioning service plans offer you:
Services that are conducted by our professional, friendly in-house engineers.

Site visits that are agreed in advance and can be rescheduled or cancelled at short notice.

The flexibility that if you operate over a number of sites we can develop a yearly maintenance programs to spread the servicing through out the year.

Promise that we only carry our necessary maintenance work and will agree all work with you prior to commencing.

A range of service plans covers most sizes and types of commercial equipment requirements.
As part of our commitment to providing you with the very best in customer service for your air conditioning repairs, we ensure that:
When you call us you'll speak to a human--not to an automated message

We're available 24 hours, 7 days a week.

All our engineers are highly trained and professional, able to offer you expert and friendly advice.

We use only manufacturer-approved parts so that once your air conditioning repairs been successfully carried out, your units will continue to run efficiently in the future.
Air Conditioning Excellence Commercial Air Conditioning department provides reliable, high-quality commercial air conditioning maintenance service to businesses of all sizes. Our goal is to keep your system working at top efficiency to maintain a comfortable, safe and welcoming business environment.
---
(954) 368-0655
FEDERAL TAX CREDIT EXTENDED!
FIND OUT HOW YOU CAN SAVE UP TO
$500 WITH A NEW HIGH EFFICIENCY A/C UNIT
Contact the Air Conditioning Excellence office at
(954) 368-0655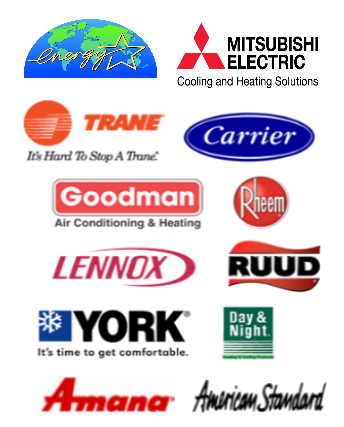 ---
Air Conditioning Excellence Inc.
Proudly Serving South Florida Since 1986:
BROWARD
PALM BEACH
Atlantis, Boca Raton, Boynton Beach, Briny Breezes, Delray Beach, Greenacres, Highland Beach, Hypoluxo, Juno Beach, Jupiter, Lake Clarke Shores, Lake Worth, Lantana, Manalapan, Mangonia Park, North Palm Beach, Ocean Ridge, Palm Beach, Palm Beach Gardens, Palm Beach Shores, Palm Springs, Riviera Beach, Royal Palm Beach, South Bay, South Palm Beach, Tequesta West Palm Beach
---