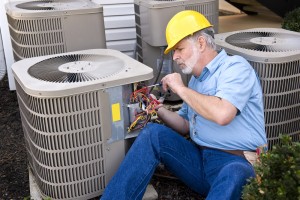 Hi! Welcome to Air Conditioning Excellence, Inc. We feel privileged that you're considering our company to provide you with Lennox commercial AC repair Fort Lauderdale FL. We know that having a working HVAC system is important to your business.
After all, Florida's hot weather results in high indoor heat that can make both customers and employees uncomfortable. Plus, sensitive equipment can incur damages if there isn't an AC to keep the air at a reasonable temperature.
We want to help you succeed, which is why we offer our services at reasonable prices and at any hour of the day. We've been servicing Lennox commercial units for over 30 years, so you can count on us having the expertise and tools to get your AC running in no-time.
Want some help identifying HVAC issues prior to calling for Lennox commercial AC repair Fort Lauderdale Florida? You may find this information useful.
Do you See Signs of a Refrigerant Leak?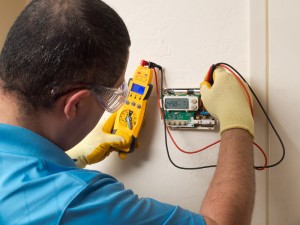 Refrigerant is an important component of your HVAC unit. Without it, your air conditioner simply can't cool your place of work. Naturally, your system should be charged with just the right amount of refrigerant–neither too much nor too little.
If you find that your AC has too little refrigerant, it likely means one of two things.
Your contractor didn't fill it up right
You have a leak
To determine which of these two is the real cause, it's best to contact a reliable technician who can review the situation, diagnose problems, and perform Lennox commercial AC repair Fort Lauderdale as-needed.
Is your AC Condensate Spilling?
Condensate forms in all air conditioners. It normally isn't a problem because your equipment comes with a drain system specifically designed to remove condensate from your indoor environment.
However, damages can lead to leaks, and these leaks are bad for your property and health. If you notice condensate leaks, call us right away.
Electrical Failures
Your air conditioner works thanks to an intricate electrical system that allows for programming and automatic functioning.
But if wires and other important components within your AC become damaged, you'll find that the AC just won't cool–even if it's switched on.
If you can't get the heat to go down, get in touch and we'll be with you immediately to clear all electrical issues affecting your air conditioner.
The Benefits of AC Excellence for Lennox Commercial AC Repair Fort Lauderdale FL

Not all AC companies are created equal. There are lots of contractors in South Florida, but we'd like you to know why Air Conditioning Excellence, Inc. is your best resource for all your HVAC needs.
24-Hour Service
Unlike other companies, we don't restrict our services to the typical 9-5 work schedule. We offer 24-hour service. So if you need immediate assistance late at night or on a weekend, there's nothing to worry about.
Financing for New Units
Maybe your current unit is beyond the point of salvaging and you're ready to install a new one (check out this article on decide when to replace your air conditioner).
Don't let the price tag keep your from purchasing a new air conditioner right when you need it. With our AC financing, you can get your unit today and pay over time.
Find out more about our AC Financing HERE!
No other company in South Florida offers the same level of quality or affordability for Lennox commercial AC repair Fort Lauderdale. Call us today! (954) 368-0655.