Ultraviolet (UV) Lights Fort Lauderdale FL, South Florida
Air Conditioning Excellence, Inc. has over 29 years of serving customers from the South Florida area.  Air conditioning Excellence provides personalized, high-quality installation services for ultraviolet lights Fort Lauderdale FL.
Our Team at Air Conditioning Excellence, Inc. has acquired a reputation for providing honest, prompt, reliable service at competitive prices. Whether it's at your home or business you can count on us to deliver our services in a timely, cost-efficient manner.
We're a service-oriented company offering our customers the best products in the market-place.
At Air Conditioning Excellence, Inc., we work as a team to assure you the best possible service. Our highly trained staff will always do what's in your best interest. When you place your trust in us, we take that responsibility and provide quality work whether it's a small repair or a complex installation. 
While you do your best to disinfect the surfaces in your home to stay healthy, contaminants are also in areas where you can't clean: your duct system.
Ultraviolet Lights: Eliminate Hidden Contaminants
Mold, bacteria, germs, viruses, allergens, and more can grow and thrive inside the duct system, unbeknownst to you. As air circulates through your duct system, these contaminants are picked up and carried into your living areas, diminishing your indoor air quality and affecting your health.
With ultraviolet lights installed, your air quality will improve significantly. Indoor air is typically five times more polluted than outdoor air due to less ventilation in indoor spaces. Using ultraviolet lights will allow you to eliminate contaminants via the same ultraviolet energy that kills them outside.
Ultraviolet lights are proven effective in killing and sterilizing the mold, bacteria, germs, viruses, and allergens that exist inside the ducts of your home or business. Ultraviolet lights are installed within the duct system and start working immediately. These lights are easy to maintain, and maintenance can be performed during your annual air conditioner maintenance visit.
Ultraviolet Lights: Additional Benefits
Ultraviolet lights do more than control these contaminants in your system.
They are effective for removing odors, eliminating them before they travel throughout the home via the duct system.

Ultraviolet lights are also helpful for prolonging the service life of your air conditioning system.

They can prevent damaging mold growth which restricts function and efficiency.
Are Ultraviolet Lights Safe?
Yes. UV lights are very safe and utilize a proven technology. Hospitals, schools and long-term care facilities commonly use this technology to kill sources of infection and stop disease from spreading.
How Much Do Ultraviolet Lights Cost?
The cost of ultraviolet lights depends on the needs of your system. Air conditioning Excellence Inc, will help you determine how many lights are necessary to treat your ducts as well as where they should be placed.
Our trained staff members can help choose a self-contained system. This would be one that is separate from all the electrical wires in the home. In this case, installation is simple. Our technicians are always happy to come out to your home and give you an estimate on what it would cost to protect your home or business from a microparticle infection. Contact us today to schedule an estimate for installing ultraviolet lights Fort Lauderdale FL in your South Florida area home or business.
TO LEARN MORE ABOUT
Ultra Violet Lights
CALL NOW AT:
(954) 368-0655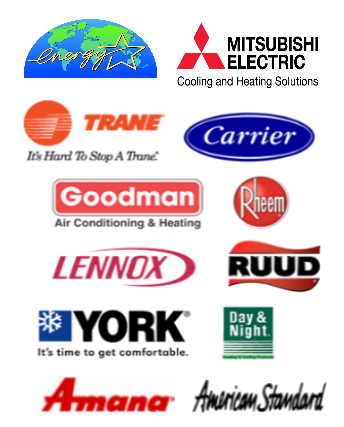 ---
(954) 368-0655
---
Proudly Serving South Florida Since 1986:
BROWARD
PALM BEACH
Atlantis, Boca Raton, Boynton Beach, Briny Breezes, Delray Beach, Greenacres, Highland Beach, Hypoluxo, Juno Beach, Jupiter, Lake Clarke Shores, Lake Worth, Lantana, Manalapan, Mangonia Park, North Palm Beach, Ocean Ridge, Palm Beach, Palm Beach Gardens, Palm Beach Shores, Palm Springs, Riviera Beach, Royal Palm Beach, South Bay, South Palm Beach, Tequesta West Palm Beach