Quality AC Coil Cleaning Fort Lauderdale FL Since 1986.
Air Conditioning Excellence HVAC Coil Cleaning Service in South florida, Broward, Palm Beach, North Dade County.

HVAC System components become soiled when particulate matter bypasses the air filters in the HVAC system. Microbial growth takes place when moisture in the system contacts soil that contains spores or viable organisms. This growing microbial material can also be carried by the air stream to other surfaces and components, such as the evaporator coils.
Many problems can be associated with dirty evaporator coils. A dirty evaporator coil may increase power costs while decreasing the system's efficiency. Dirty evaporator coils also shorten the overall life of HVAC systems, while reducing the quality of a home's indoor air quality. Over time, air conditioner coils accumulate dust and debris.
This buildup reduces the surface area available for removing heat from your indoor air, forcing your system to work harder. If left unattended, the system will eventually become overworked, less energy efficient, less effective, and more vulnerable to breakdowns. This, in turn, leads to high energy bills, more frequent and costly repairs, and a shorter life expectancy for your air conditioner.
Coil cleaning requires usage of special equipment and or solvents and should only be performed by a licensed HVAC professional.
We provide personalized, high-quality air conditioner coil cleaning service to residents and businesses in South Florida, Broward, Palm Beach and North Dade County.
By cleaning your air conditioner coils regularly, you'll allow your system to work more efficiently and effectively to keep your home or business cool and your utility bills low.
Ensure The Cleanliness Of The Air You Breathe
The expert technicians at Air Conditioning Excellence perform Residential Air Conditioner Coil Cleaning efficiently and safely, ensuring that all system components are free of dust, debris and dirt. They are experienced in pressurized cleaning techniques and take the necessary care to ensure that no damage results to the delicate fins responsible for heat exchange. The coil cleaning process removes dry dirt and dust as well as tough grime accumulations. Coil cleaning also involves the application of biocides to prevent bacteria, mold, and contaminants from growing in the system, helping to ensure the cleanliness of the air you and your family is breathing.
The best time to take advantage of Residential Air Conditioner Coil Cleaning service is in spring, before the hot summer weather begins to tax your air conditioner. Coil cleaning is an essential piece of preventative maintenance that will extend the life of your system, save on potential repairs and keep your air conditioner operating at peak efficiency. This will reduce your energy costs and prevent pollution of your indoor air, keeping your home environment extremely comfortable.
Our Air Conditioning Repair technicians proudly serve the residents and businesses up to 60 miles outside of Broward County.  To schedule an appointment, please contact us.
---
To learn more about our air conditioning repair, sales, services, installation and maintenance, seacoting, coil cleaning, financing, contact the Air Conditioning Excellence Inc. Office at
(954) 368-0655
FEDERAL TAX CREDIT EXTENDED!
FIND OUT HOW YOU CAN SAVE UP TO
$500 WITH A NEW HIGH EFFICIENCY A/C UNIT
Contact the Air Conditioning Excellence office at
(954) 368-0655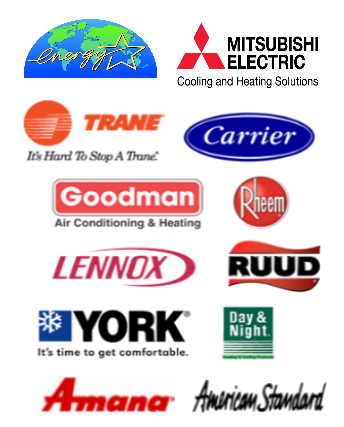 Air Conditioning Excellence Inc.
Proudly Serving South Florida Since 1986:
BROWARD
PALM BEACH
Atlantis, Boca Raton, Boynton Beach, Briny Breezes, Delray Beach, Greenacres, Highland Beach, Hypoluxo, Juno Beach, Jupiter, Lake Clarke Shores, Lake Worth, Lantana, Manalapan, Mangonia Park, North Palm Beach, Ocean Ridge, Palm Beach, Palm Beach Gardens, Palm Beach Shores, Palm Springs, Riviera Beach, Royal Palm Beach, South Bay, South Palm Beach, Tequesta West Palm Beach