Quality AC Air Duct Cleaning Fort Lauderdale: South Florida Service Area
Over time, most heating, ventilation and air-conditioning (HVAC) systems will accumulate an internal build-up of dust, debris and other foreign contaminates. Eventually, ac air duct cleaning Fort Lauderdale will be required.
This is generally subject to the design, operation, and maintenance of the system. Consequences of contamination include rust, general dust, mould, bacteria, asbestos, fibreglass, etc.
Contamination within HVAC systems can greatly reduce operational efficiency as well as present a risk to occupant health. Air Conditioning Excellence, Inc. uses state-of-the-art technology and highly trained staff to undertake the cleaning of all HVAC system components including solid and flexible ducts, internal insulation, turning vanes, attenuators, dampers, cushion heads, grilles etc.
Air Conditioning Excellence, Inc. provides extensive AC Air Duct Cleaning Fort Lauderdale services. We vacuum your entire system, and remove the buildup of allergens that may cause irritation and pollute the air in your home.
In addition, we remove the pollutants that can't be seen by the naked eye, and we'll get rid of any mold or mildew that accumulates. At Air Conditioning Excellence, we recognize that vacuuming alone won't eliminate the allergens present in your air conditioning unit, which is why we use ultraviolet light to tackle particles like viruses and fungi.
This technique has a proven efficacy in removing more allergens than other air duct cleaning methods.
Air Duct & HVAC Cleaning Benefits:
Indoor Air Quality
Indoor air quality is a homeowner's primary concern when deciding to have the air duct and HVAC system cleaned. Every-day living in a six-bedroom house can annually generate several pounds of contaminants such as pet dander, allergens, dust and dust mites, debris, pathogens and chemicals.
These contaminants are pulled into the HVAC system and re-circulated 5 to 7 times per day, on average. The re-circulation over time causes a build-up of contaminants in the Air Ducts and the HVAC system.
Dirty air ducts may be contributing to larger health issues or harboring contaminants that could cause serious problems for people with respiratory health conditions, autoimmune disorders, or some environmental allergies.
Energy Savings
Over 25% of your HVAC systems heating or cooling energy is wasted according to the U.S. Department of Energy. Contaminants in the heating and cooling system cause it to work harder and shorten the life of your system. Although filters are used, the heating and cooling system still gets dirty through normal use.
A clean air duct and HVAC system doesn't have to work as hard to maintain the desired temperature resulting in less energy is used and leads to improved cost-effectiveness.
Air Duct & HVAC Cleaning Process.
Inspect and assess the Air Duct and HVAC system

Discuss and document the work to be performed

Perform cleaning and restoration procedures:

a. Clean the supply and return registers and grills

b. Clean the supply and return ducts

c. Clean the Air Duct ventilation system

d. Clean the HVAC system

Cleanliness assessment

Customer sign-off
We use access tools to create entry points in the HVAC system to facilitate inspection and cleaning.  This allows tools such as the Predator and the AirSnake to move the debris to the vacuum collection device. The entry points are securely sealed upon completion.
Our staff is fully trained in the AC Air Duct Cleaning Fort Lauderdale techniques required to ensure this process is carried out efficiently. The result is that your air will be fresher, easier to breath, and less likely to cause allergic reactions.
FEDERAL TAX CREDIT EXTENDED!
FIND OUT HOW YOU CAN SAVE UP TO
$500 WITH A NEW HIGH EFFICIENCY A/C UNIT
Contact the Air Conditioning Excellence office at
(954) 368-0655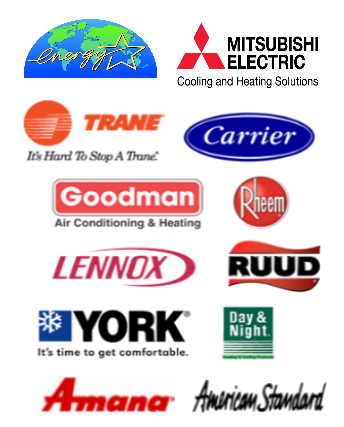 ---
To learn more about our air conditioning duct cleaning, AC Repair, sales, services, Installation, Maintenance, Seacoting, Coil Cleaning, Financing, contact the Air Conditioning Excellence Inc. Office at
(954) 368-0655
---
Air Conditioning Excellence Inc.
Proudly Serving South Florida Since 1986:
BROWARD
PALM BEACH
Atlantis, Boca Raton, Boynton Beach, Briny Breezes, Delray Beach, Greenacres, Highland Beach, Hypoluxo, Juno Beach, Jupiter, Lake Clarke Shores, Lake Worth, Lantana, Manalapan, Mangonia Park, North Palm Beach, Ocean Ridge, Palm Beach, Palm Beach Gardens, Palm Beach Shores, Palm Springs, Riviera Beach, Royal Palm Beach, South Bay, South Palm Beach, Tequesta West Palm Beach