AC Repair Service Plantation FL: Quality Installation and Maintenance in South Florida
When it comes to AC, Air Conditioning Excellence, Inc. of Plantation, Florida offers you the best. With more than twenty years of experience, we strive hard to give you the most reliable solutions and AC Repair Service Plantation FL.
We cater to domestic, residential, and industrial demands and can offer you top-of-the-line air conditioning systems; be it split, ducted, or multi-systems. You will get top brands, ranging from the most intelligent solutions from Lennox, Trane, York, Carrier, Rheem, Bryant, American Standard, Amana, Westinghouse, Ruud, Day and Night, Samsung, Daikin, Panasonic, Mitsubishi, Fujitsu, and many more.
Diverse AC Repair Service Plantation FL
Heating, ventilation, and air conditioning; these are the three most important aspects of a comfortable home or workplace. By successfully controlling these aspects, you will be able to create a weather-proof atmosphere for your people throughout the year. To fulfill these requirements, you have to get your home air conditioned by using the latest HVAC technology.
HVAC stands for heating, ventilation, and air conditioning. This technology helps you maintain a pleasant temperature indoors. If you are looking for cooling and heating solutions for your new home or want to upgrade the existing one, HVAC air conditioning system will be the best choice for you.
We at Air Conditioning Excellence are experts in offering AC Repair Service Plantation FL. Our team of qualified HVAC technicians can design a customized air conditioning system for you. We can divide your home or workplace into 'zones'. You will have the complete flexibility of controlling the heating and cooling of zones. You can operate one or more of multiple zones as per your requirement, with just a touch of a button.
If you want to air condition just one area of your house, we can suggest you split air conditioning, based on the size of the area that needs to be cooled. If you want to cool or heat the entire office or home, get in touch with us and we will design a ducted air conditioning system that will appropriately meet your cooling needs.
Our AC Repair Service Plantation FL technicians are highly dedicated professionals who are totally committed to customer satisfaction. They will always provide you genuine advice and high quality air conditioning services.
We stick to highest Plantation Florida standards and this means you can safely count on us. Furthermore, our installation services are backed by a 12-month warranty. In case something goes wrong, we will immediately get your system up and working.
Once you've got your air conditioning installed, we will train you to operate it optimally. We will also work with you to design a scheduled maintenance program, so that it runs efficiently for years. You can schedule the services as per your convenience and we will ensure that your air conditioning is always in perfect condition.
If you are long for affordable AC Repair Service Plantation FL solutions, feel free to call us at 954-368-0655 for an obligation free quote.
---
To learn more about our Residential AC Repair Ft Lauderdale, sales, services, installation,  maintenance, seacoting, coil cleaning, financing, contact the Air Conditioning Excellence, Inc. Office at
(954) 368-0655
---
FEDERAL TAX CREDIT EXTENDED!
FIND OUT HOW YOU CAN SAVE UP TO
$500 WITH A NEW HIGH EFFICIENCY A/C UNIT
Contact the Air Conditioning Excellence office at
(954) 368-0655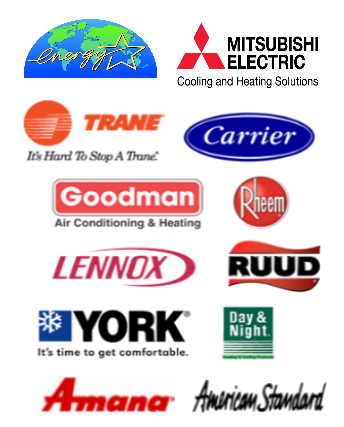 Air Conditioning Excellence Inc.
Proudly Serving South Florida Since 1986:
BROWARD
PALM BEACH
Atlantis, Boca Raton, Boynton Beach, Briny Breezes, Delray Beach, Greenacres, Highland Beach, Hypoluxo, Juno Beach, Jupiter, Lake Clarke Shores, Lake Worth, Lantana, Manalapan, Mangonia Park, North Palm Beach, Ocean Ridge, Palm Beach, Palm Beach Gardens, Palm Beach Shores, Palm Springs, Riviera Beach, Royal Palm Beach, South Bay, South Palm Beach, Tequesta West Palm Beach
---