Quality Air Conditioning Repair, Service, Maintenanceand Installation Coconut Creek Florida
Fast 24 Hour Air Conditioning Repair, Service, Installation, Maintenance Coconut Creek Florida 
Air Conditioning Excellence repair service Coconut Creek Florida, install and maintain all major brands of air conditioning residential and commercial.  Our service is available to all commercial, industrial and office premises throughout South Florida.  Our clients vary from homeowners, schools, hospitals and medical through to independent shops, and offices.
We are able to supply all interior and exterior air conditioning equipment, condensers, heat pumps, compressors etc.  Our team is highly competent when it comes to designing complete air conditioning systems.  Minimizing installation and running costs for clients, longevity of the equipment we supply, reliable service and using quality equipment and components are placed at the center of everything we do. 
Air conditioning Excellence Coconut Creek Florida offer Air conditioning equipment's from all major manufacturers including including Lennox, Rheem, Bryant, American Standard, Amana, Westinghouse, Ruud, Day and Night, York, Trane, Carrier and Goodman at prices that are extremely affordable.
Fast 24 Hour Air conditioning service, repairs & careful maintenance
We also offer a rapid response air conditioning repair service throughout South Florida. At Air Conditioning Excellence Inc., we understand that life goes out of gear when an AC malfunctions or needs repair. It's difficult to bear the summer heat without an air conditioner. Before the summer sets in, make sure you get your AC unit gets repaired and serviced.
By servicing your Air conditioner system, you can not only increase the efficiency of the electronic unit, but also decrease the power consumption, which will ultimately reduce your power bills. Maintaining air conditioners is even more important at a commercial setup. A business simply can't afford to leave its AC broken, as this makes the workplace uncomfortable for the employees and customers.
We help you deal with any type of emergencies by offering a fast and reliable AC Repair Service Coconut Creek Florida. You can contact us for all your air conditioning needs in Coconut Creek. We guarantee highly satisfactory services and ensure that there will be no delays. Our team comes equipped with everything they need to get the job done. We're always eager to serve you proficiently. We have high-end equipment that helps the technicians complete their work in no time!
New Air Conditioning Equipment Installation Coconut Creek Florida
A new air conditioning installation represents a significant investment for your family or your company. Homeowners or businesses will benefit from prompt, expert installation when they choose Air conditioning Excellence Coconut Creek Florida to meet their needs. If you've noticed your utility bills rising without explanation, your current air conditioning system is 10 years old or more or isn't running smoothly and efficiently, you've added to your home or business or you've learned that your system needs extensive repairs, we can help you find an air conditioning system that will work best for your needs and your budget.
 Our technicians are offered regular training to keep them abreast of all the latest ACs and make sure that they are able to handle all models of air conditioners including Lennox, Trane, York, Carrier, Rheem, Bryant, American Standard, Amana, Westinghouse, Ruud, Day and Night, Samsung, Daikin, Panasonic, Mitsubishi, Fujitsu, and many more.
Quality Air Conditioning Maintenance Coconut Creek Florida
Most AC breakdowns are avoidable if the air conditioning system is regularly maintained. Our maintenance services in Coconut Creek Florida, Florida keep your equipment in top condition and add to the life expectancy of your unit. It also drastically decreases the probability of your equipment breaking down. We don't need to have installed your air conditioning equipment to take advantage of our maintenance services.
We're recognized as the leaders in the air conditioning industry. No job is too small or too big for us. We provide you with a 100 % satisfaction guarantee on our Air conditioning Repair Service Coconut Creek Florida so that you can have peace of mind that the job will be done right. With competitive pricing, we ensure that you pay lowest possible price for air conditioning services in Coconut Creek Florida.
With over 29 years of experience in the air conditioning industry, Air conditioning Excellence, Inc. of  Coconut Creek Florida provides excellent customer service to all our clients. We have a dedicated team of technicians and customer support staff and we are always there when you need us.
If you are interested in buying a new air conditioning system, thinking of replacing your old air conditioner or in need of maintenance or repair services, call us at (954) 368-0655 for a free quote on our stellar AC Repair Service Coconut Creek, FL. 
FEDERAL TAX CREDIT EXTENDED!
FIND OUT HOW YOU CAN SAVE UP TO
$500 WITH A NEW HIGH EFFICIENCY A/C UNIT
Contact the Air Conditioning Excellence office at
(954) 368-0655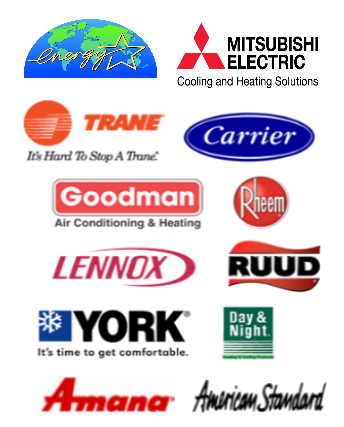 ---
To learn more about our Residential AC Repair Ft Lauderdale, sales, services, installation,  maintenance, seacoting, coil cleaning,financing, contact the Air Conditioning Excellence, Inc. Office at
(954) 368-0655
---
 Air Conditioning Excellence Coconut Creek Inc.
Proudly Serving South Florida Since 1986:
BROWARD
PALM BEACH
Atlantis, Boca Raton, Boynton Beach, Briny Breezes, Delray Beach, Greenacres, Highland Beach, Hypoluxo, Juno Beach, Jupiter, Lake Clarke Shores, Lake Worth, Lantana, Manalapan, Mangonia Park, North Palm Beach, Ocean Ridge, Palm Beach, Palm Beach Gardens, Palm Beach Shores, Palm Springs, Riviera Beach, Royal Palm Beach, South Bay, South Palm Beach, Tequesta West Palm Beach