AC Repair Service Hollywood FL: Quality Installation and Maintenance in South Florida
Looking for a contractor to provide ac repair Hollywood FL? We have nearly 30 years in the business helping residents and businesses in South Florida enjoy a more comfortable indoor air experience with quality AC Repair Service Hollywood, FL.
We're licensed to and prepared to serve all your HVAC needs. The people of Hollywood, Florida know this, which is why we're the number one company of choice for air conditioning Hollywood FL.
Licensed HVAC Contractor Hollywood Fl
At Air Conditioning Excellence, Inc., we understand the importance of efficient cooling during summer and efficient heating during winter. We help you make it through the extremes of both seasons with a wide range of packages that include installation and ac repair Hollywood FL on the leading bands, including Rheem, Carrier, and Lennox. Consider us as your local one-stop shop for HVAC needs.
Our 29-year exceptional track record for an exceptional AC Repair Service Hollywood FL has earned us the respect of the industry and innumerable successful projects that have left customers happy and satisfied. When you work with us, we guarantee a swift resolution to your problems.
If you're in Hollywood FL and your cooling system is broken, or the blower in your HVAC system is malfunctioning, call us at (954) 964-9700 for immediate air conditioning Hollywood FL assistance! 
Installation, Maintenance and AC Repair Hollywood FL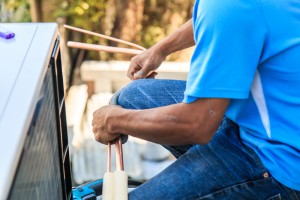 HVAC systems provide thermal or cooling comfort and quality indoor air through adequate ventilation and filtration. These systems ensure a pleasant atmosphere within your homes and offices at all times.
When your HVAC in Hollywood systems are disrupted or stop working, it can get uncomfortable very quickly and fixing them can be a challenge. However, the expertise of our professionals can be used to ensure that minor problems with air conditioning Hollywood FL are fixed promptly.
On new installations, we look at all aspects of your building/office when choosing a unit with adequate heating and cooling capacity. We work closely with you to choose a system that fits the needs of your home. And, we select the unit that'll cut down your energy costs!
We offer annual maintenance agreements to provide you with peace of mind. Constant, little-by-little style maintenance keeps small problems from snowballing out of control. 
Don't worry, we don't have to be the air conditioning contractors in South Florida that installed your AC unit. No matter who performed the installation, Air Conditioning Excellence, Inc. can help you with reliable ac repair Hollywood FL.
AC Repair Service Hollywood, FL: Certified & Licensed Technicians 
Our team is comprised of NATE-certified, insured, and licensed professionals with years of experience in the heating and air conditioning industry. Usually, an HVAC system requires servicing two or three times per year, but if your home or office sits in the heart of the city with higher pollution levels, then maintenance visits might increase.
To enhance your experience with our company, we assure you that we've selected some of the best air conditioning Hollywood FL technicians that not just respect customers, but value their time as well. Quick response to all calls is mandatory, so whether you need a new installation or the old system repaired or replaced, our licensed technicians will be there to provide AC Repair Service Hollywood FL at the scheduled time.
We offer 24-hour emergency ac repair Hollywood FL, so you can find relief even if your air conditioning system stops working in the middle of the night. We work weekends, too!
Our AC Repair Service Hollywood FL isn't limited to HVAC units. We extend our product range to thermostats and controls, indoor air quality systems units.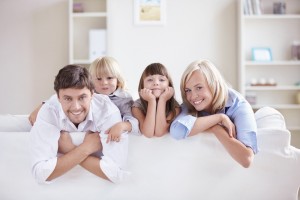 With quick advancements in technology, methods and products, the technicians are duly updated and informed about it through workshops and training programs. If you are looking for a free quote on the new installation or replacement for your air conditioning Hollywood FL, please call (954) 368-0655 and we'll offer competitive prices.
With Air Conditioning Excellence, Inc., working on your systems, you can rest easy.
FEDERAL TAX CREDIT EXTENDED!
FIND OUT HOW YOU CAN SAVE UP TO
$500 WITH A NEW HIGH EFFICIENCY A/C UNIT
Contact the Air Conditioning Excellence office at
(954) 368-0655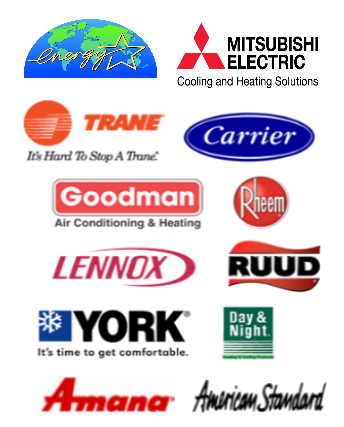 ---
To learn more about our Residential AC Repair Hollywood, FL, sales, services, Installation,  Maintenance, Seacoting, Coil

cleaning

, Financing, contact the Air Conditioning Excellence, Inc. Office at
(954) 368-0655
---
Air Conditioning Excellence Hollywood Fl .
Proudly Serving South Florida Since 1986:
BROWARD
PALM BEACH
Atlantis, Boca Raton, Boynton Beach, Briny Breezes, Delray Beach, Greenacres, Highland Beach, Hypoluxo, Juno Beach, Jupiter, Lake Clarke Shores, Lake Worth, Lantana, Manalapan, Mangonia Park, North Palm Beach, Ocean Ridge, Palm Beach, Palm Beach Gardens, Palm Beach Shores, Palm Springs, Riviera Beach, Royal Palm Beach, South Bay, South Palm Beach, Tequesta West Palm Beach
---