Quality Air Purification Systems Fort Lauderdale Fl Since 1986.
Air Purification Systems South Florida 
At Air Conditioning Excellence Inc, we know how important it is to keep your family, employees and customers healthy. That's why we offer excellent Air Purification Systems like the RGF Guardian Air system, the best air purification system for Fort Lauderdale and Pembroke Pines residents.
 Most people spend over 90% of their time indoors, not knowing that the air they are breathing may be more polluted than the air outside. The Environmental Protection Agency has reported that indoor air pollution levels can be 100 times higher than the air outdoors. We should use Air Cleaners  or Air Filter to Purify our Air.
Breathing contaminated air puts the health of you and your family at risk. In fact, the American College of Allergist says that 50% of illnesses are caused or aggravated by polluted indoor air. So take control of your indoor air quality by reducing pollutants that can contribute to headache, lung irritation and fatigue as well as more long-term conditions such as asthma, allergies and infectious diseases.
 The average American home and business has over one billion particles with the potential to cause allergic reactions. Such reactions can include headaches, a runny nose, blocked sinuses, and a sore throat. The particles that cause these reactions include mold spores, dust mites, viruses, and fungi. In a recent study by the Mayo Clinic, it was found that around 96% of chronic sinusitis cases could be attributed to fungal spores present in residential properties. 
 Indoor Air Quality Facts:
People spend 75-90% of their time indoors

Exposure to airborne contamination is considerable.

50% of all major office buildings have contaminated heating, ventilation and air conditioning systems (HVAC). If not properly maintained, they are a hotbed for growth of molds and bacteria.

Each person inhales over 3,500 gallons of air each day. Children inhale more particles for their size then adolescents or adults.

Polluted air causes 94% of all respiratory problems.

More than 31 million Americans have been diagnosed with asthma, about 1/3 are children under 18.

About 40,000 dust mites, a common household allergen, can live in one ounce of dust.

An estimated 10-15% of the entire population may be allergic to cat or dog dander.

A person sheds up to 700,000 skin flakes per day.
 Induct Air Purifiers
Kills 99% of Bacteria, Viruses and Mold ( Surface and Airborne)

Kills 85% of Gases and Odors

Used by US Government, schools, hospitals, nursing home, cruise ships, restaurant chains, daycare centers, commercial buildings and residential homes
Guardian Air / REME Advantage
Guardian Air does not need the pollutants to travel to the air handler for UV treatment or filtration. Guardian Air is proactive and uses oxygen to aggressively seek out and destroy pollutants at the source - in the air and on sources, before they can reach your family, clients or employees
The RGF Guardian Air Phi Cell ( Air Purifier) is installed inside of the ventilation system of your home or office building. The Phi Cell (short for Photohyrdoionization cell) uses light, water and oxygen to produce "Mother Nature's friendly cleaners" - hydro-peroxides. These cleaners circulate through your conditioned air space and kill airborne and surface viruses, bacteria, mold, odors and VOCs before they can spread.
Once you decide on an air purification system for your home or business, our highly skilled staff will install it. The system will be geared to work with your air conditioning and heating system.
Once installed, it will automatically begin an oxidation process while your air conditioning or heating are in use. This oxidation process is what kills off the pollutants that gather in your HVAC system. The result will be air that is safe, fresh and comfortable to breathe.
FEDERAL TAX CREDIT EXTENDED!
FIND OUT HOW YOU CAN SAVE UP TO
$500 WITH A NEW HIGH EFFICIENCY A/C UNIT
Contact the Air Conditioning Excellence office at
(954) 368-0655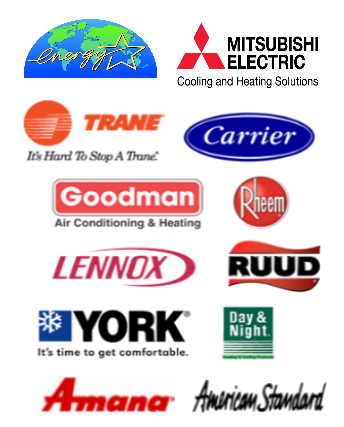 ---
(954) 368-0655
---
Air Conditioning Excellence Inc.
Proudly Serving South Florida Since 1986:
BROWARD
PALM BEACH
Atlantis, Boca Raton, Boynton Beach, Briny Breezes, Delray Beach, Greenacres, Highland Beach, Hypoluxo, Juno Beach, Jupiter, Lake Clarke Shores, Lake Worth, Lantana, Manalapan, Mangonia Park, North Palm Beach, Ocean Ridge, Palm Beach, Palm Beach Gardens, Palm Beach Shores, Palm Springs, Riviera Beach, Royal Palm Beach, South Bay, South Palm Beach, Tequesta West Palm Beach